Savor's Sicily Culinary Delights

April 16-24, 2023 (Sold Out)

April 28- May 6, 2023
October 7-15, 2023

October 15-23, 2023
Traveling to Sicily immerses you in a symphony of flavors. The food, the scenery, and the people are unique in thousands of ways. Sicily is a stunning seaside gem -- both in the center of the Mediterranean Sea and an island unto itself. Old and the new mingle here, inviting you to wonder "Can't I just move here?"
For 9 days, you'll savor food and wine in the company of Ric Orlando, a professional Italian chef. Most of all, you'll connect with the locals who call this idyllic isle home.
What makes this food-filled trip so priceless? The delicious memories you'll make with real Sicilians -- including learning family recipes and tasting hand-made cheese!
This tour is perfect for travelers who love to connect with others over great food and wine.

You'll make cannoli with Italian nonnas, you'll sip wine in ancient cellars and you'll taste olive oil in the groves where it's grown.
Day 1 – Oct. 8, 2022 »
ARRIVAL IN SICILY AND WELCOME DINNER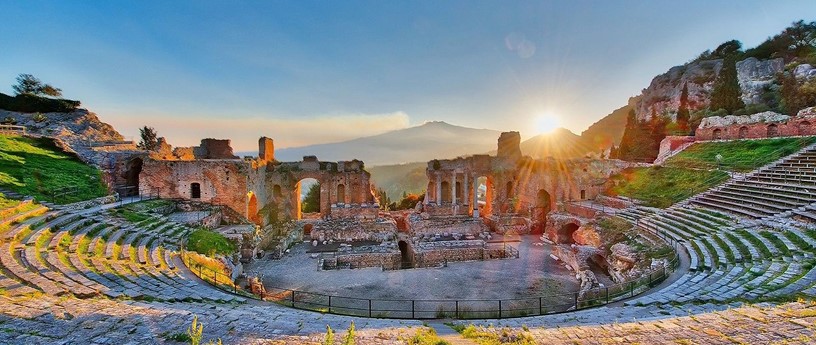 Whether you fly into Palermo or Catania, you'll check in to the Hotel Villa Schuler in Taormina by late afternoon. The Hotel Villa Schuler will be our home base for the first 4 days in Sicily. This family-run hotel -- overlooking the salt-kissed Bay of Naxos -- is simply extraordinary -- vaunting epic sea views, comfortable rooms and genuine Italian hospitality.
In the afternoon: meet and greet at Hotel Villa Schuler, overlooking the sapphire sea short and Mount Etna in the distance.
Group Welcome dinner at an authentic local restaurant.
Day 2 – Oct. 9, 2022 »
TAORMINA WALKING TOUR, WINERY TOUR, AND PISTACHIO FARM VISIT


After breakast at the Hotel Schuler, we will meet our guide for an introductory walking tour of Taormina.

Commonly known as the Pearl of the Ionian Sea, Taormina, develops around
an Agorà whose ruins, which are still visible along the street that leads to the theatre, were the settlement of the Roman Forum. In the surroundings, you can admire the ruins of holy and public monuments (the Aphrodite's Temple, the Roman Thermal Baths, and the Odeon).
We will then be transported in comfort to a local family-owned winery on the mineral-rich slopes of Etna. The Etna volcano produces some of Sicily's most prized varietals, including the famous Etna Rosso wine. Here we will enjoy lunch paired with Etna wines.
We will head to Bronte, famous for its pistachio production. Here we will visit a pistachio farm and taste the excellent products made with pistachio: creams, cakes, nougats, pesto, spirits and more.
Day 3 - Oct. 10, 2022 »
CATANIA FOOD MARKET & FRESH PASTA-MAKING CLASS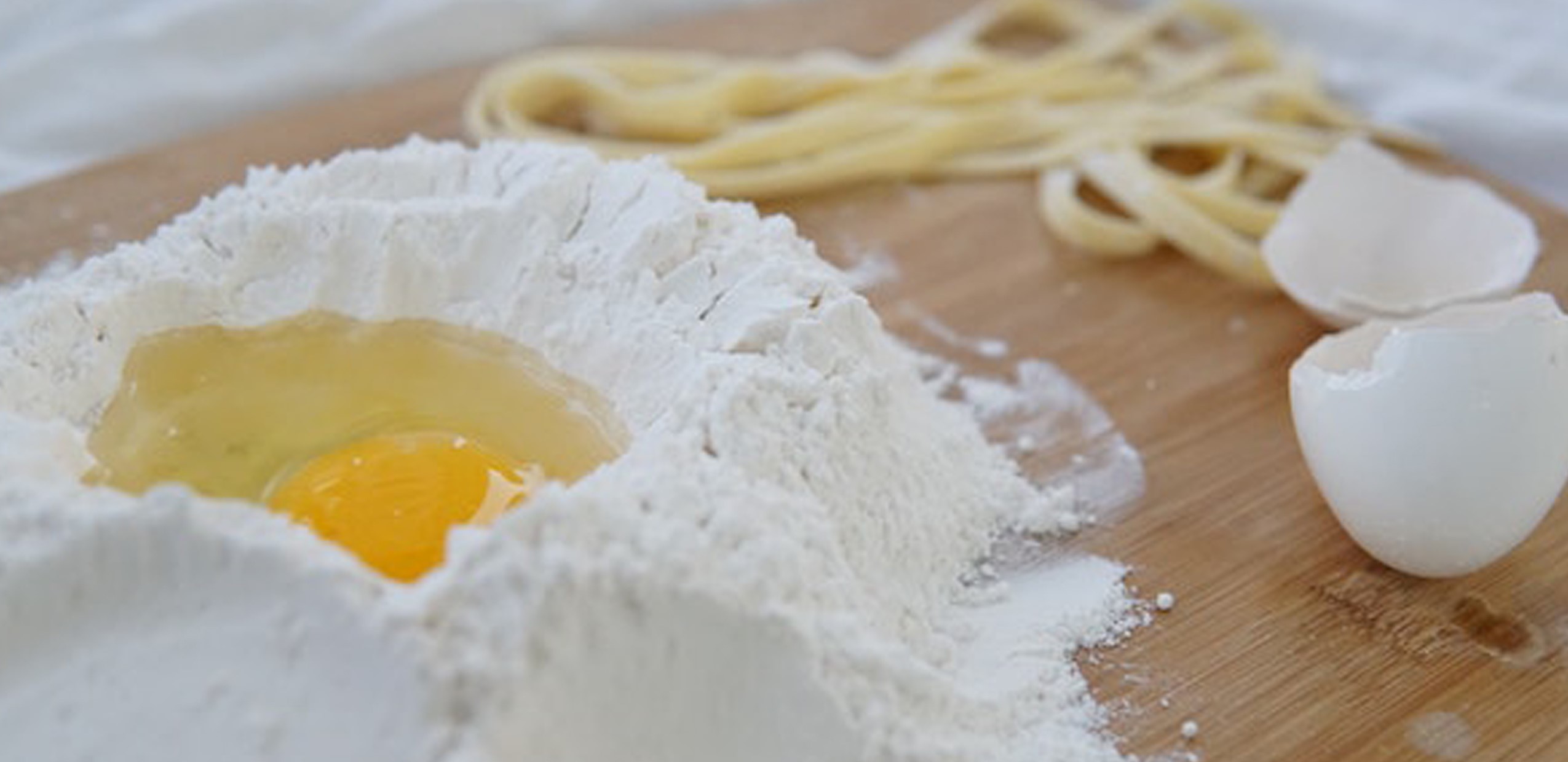 Today, we will transfer by private bus to Catania, where our Sicilian chef will bring our group inside the vibrant (and delicious) Catania Food Market — one of the liveliest open-air daily markets in all of Italy.
Together, we will hunt for the freshest of ingredients for our authentic cooking class with Loredana. You will learn to make fresh cavatelli and many other Southern Italian dishes — all based on what is freshest that day in the market. The dishes we create will be our delicious Sicilian lunch — so be prepared to eat molto (a lot)!
After our class and meal, we will return to Taormina, where you will have the evening at leisure to explore the city on your own.
Dinner at leisure and overnight at Villa Schuler.
Day 4 – Oct. 11, 2022 »
VALLEY OF THE TEMPLES AND FAMIATA DINNER EXPERIENCE

After breakfast and check-out, we will transfer to Agrigento area and check-in at Fontes Episcopi.

Before we reach our accommodation for the following 2 nights, we will stop at the Valley of Temples for a private walking tour.
We will walk among Greek temples erected over 2000 years ago. The Valley of the Temples is one of the most outstanding examples of Greater Greek art -- representing one of the main historical attractions in all of Sicily
.
Famiata experience with dinner at Fontes Episcopi
.
In Sicily, the wood oven has always been an important element of community, where moments of joy and sharing with friends and family are celebrated around it. In Sicilian the verb Famiare means to light a big flame in the oven until the top turns white. That's the sign the oven is ready. This will be an authentic experience including a hands-on cooking class with a local mum. You will learn how to make some local focaccia or pizza, like the cuddiruni or similar. We will experience a moment of joy and carefree abandon, preparing, chatting, drinking and enjoying good Sicanian food and wine.

Day 5 – Oct. 12, 2022 »
VILLAGE EXPERIENCE IN SANT'ANGELO MUXARO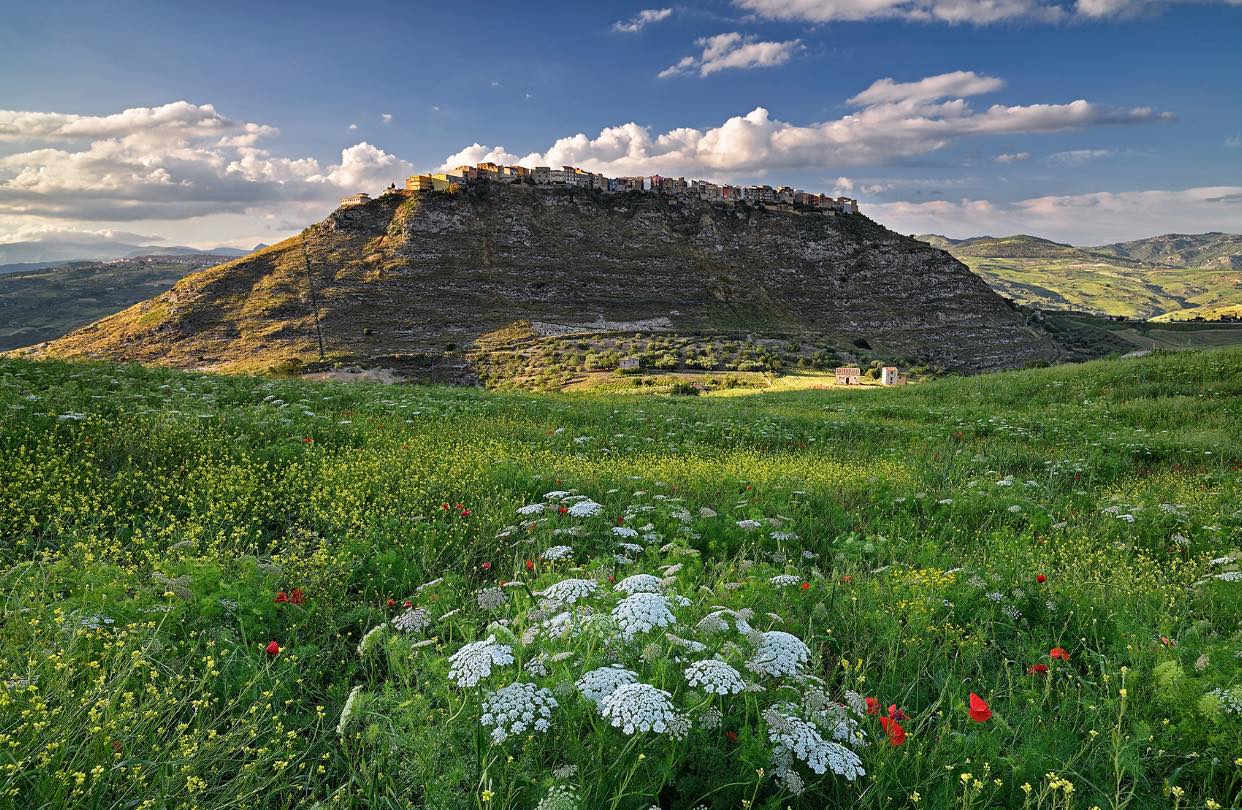 Today will be one of the highlights of your trip.

After breakfast at our accommodation, we will visit my friend Pier Filippo Spoto for a true farm fresh "Agriturismo" experience. Pier Filippo will introduce us the local artisanal foods of a tiny hilltop village. As we walk the town's stone streets, we will meet the sheep whose milk makes the hamlet's fresh ricotta. You will be in awe by the city's take on "sfincione" -- a fluffy Sicilian pizza topped in local cheese and farm-fresh vegetables.
We will also have lunch based on local products and dishes at Eugenia's home.
We will then head back to our accommodation and spend the afternoon at leisure.
Overnight at Fontes Episcopi.

Day 6 – Oct. 13, 2022 »
FISH AUCTION AND PLANETA WINERY EXPERIENCE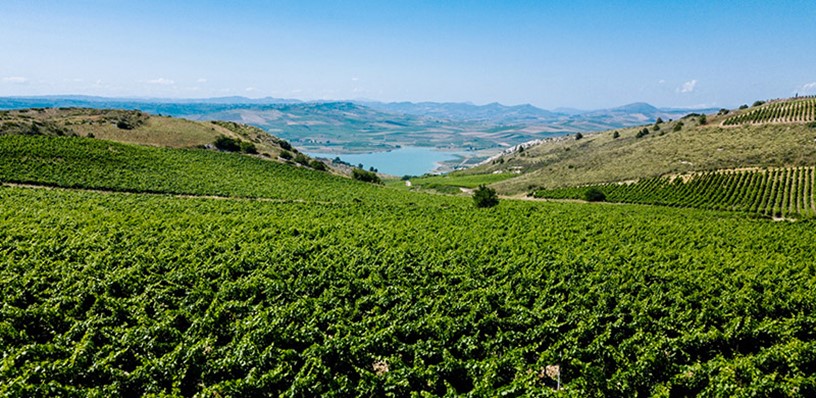 Today you wont want to sleep in! After breakfast, pack your bags and be ready for your next experience of traditional fish auctions and exclusive winery experiences.





Today you will take part to a traditional fish auction on a splendid seaside frame with our local insider at the fish market where fishermen sell what fished during the night.




You will then buy the goods for dinner and then head to Planeta Winery where we will enjoy a tour of the winery followed by a genuine lunch paired with local wines.



The last stop of the day will be Casa Graffeo, our lovely accommodation for our one-night stay in Menfi. Here we will enjoy a cooking class to understand the traditional cuisine of the area with the ingredients selected in the morning.


Dinner included and overnight at Casa Graffeo in Menfi.

Day 7- Oct. 14, 2022 »
PIANA DEGLI ALBANESI FARM EXPERIENCE AND PALERMO AFTERNOON STROLL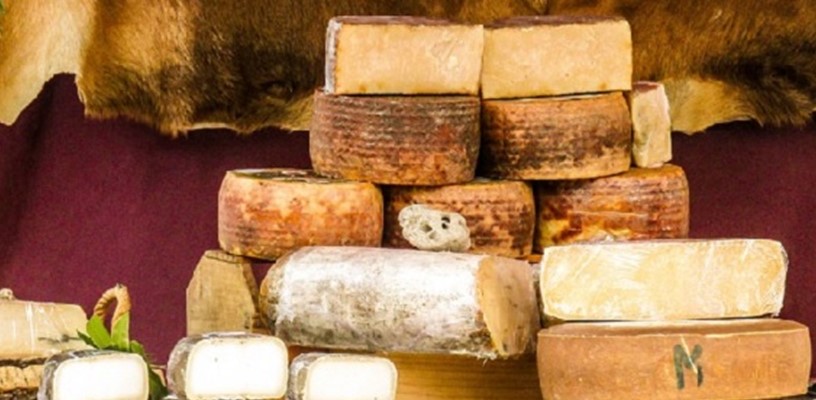 After breakfast and check-out, we will reach a small family-owned farm in Piana degli Albanesi where we will experience a stunning day with the owners of the dairy farm.

After discovering this family's daily life, you are going to learn about the process of making stretched cured cheeses such as caciocavallo and vastedda. Finally, you will have a great homey lunch with all the dairy products and other delicacies produced by this wonderful family.
After lunch we will head to Palermo where we will check-into the Hotel Piazza Borsa or Hotel Politeama where we will spend the next 2 nights.
In late afternoon, we will enjoy an introductory walking tour of
Palermo. Palermo is a big city and has to be experienced a little at a time to uncover its most interesting and hidden corners.
We will walk along the main street known as Cassaro, visit the cathedral, the symbol of the city and then reach the Four Corners, the well-known octagonal square where the two major roads cross each other. We will also admire the magnificent Piazza Pretoria and the curious narrative of its "Fountain of Shame".
Enjoy your evening on own.
Day 8 – Oct. 15, 2022 »
MARKET TOUR & FAREWELL DINNER WITH CHEF RIC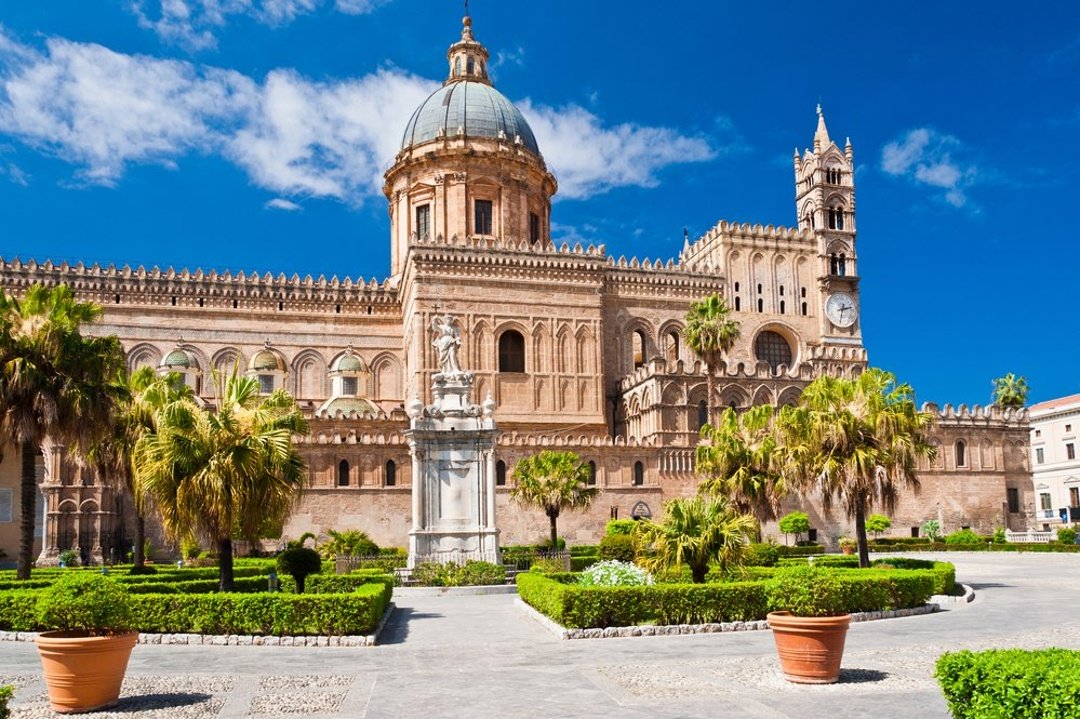 In the morning we will visit one of the vibrant open-air markets of Palermo. We will then enjoy light lunch, enjoying the bounty of Sicilian street food.
After lunching with our friends at the Market,
we will have the chance to experience a social walking tour of the Zen district or enjoy time at our own pace in Mondello.
In the late afternoon, we will meet again to reach together Laura's home where we will enjoy a local farewell dinner cooked by your very own Chef Ric Orlando using local Sicilian ingredients.
Fully enjoy your last night in Palermo!
Day 9 – Oct. 16, 2022 »
CHECK OUT OF HOTEL & DEPARTURE

Today you will pack your bags, say arrivederci (goodbye) to your guide and check out of your hotel to either proceed to your next destination or depart Sicily. Until we all meet again it's "alla prossima" (till next time). We hope your hearts and stomachs are full, as well as lasting memories that will keep us all connected.
For full details (including pricing), please fill out the form to the right.