Visiting Unconventional Tuscany means rediscovering the pleasure of slowing down, living the Tuscan lifestyle and discovering the taste of wine, of food local products and traditional cuisine, in contact with true Tuscan people, direct and sometimes even rude, but always sincere.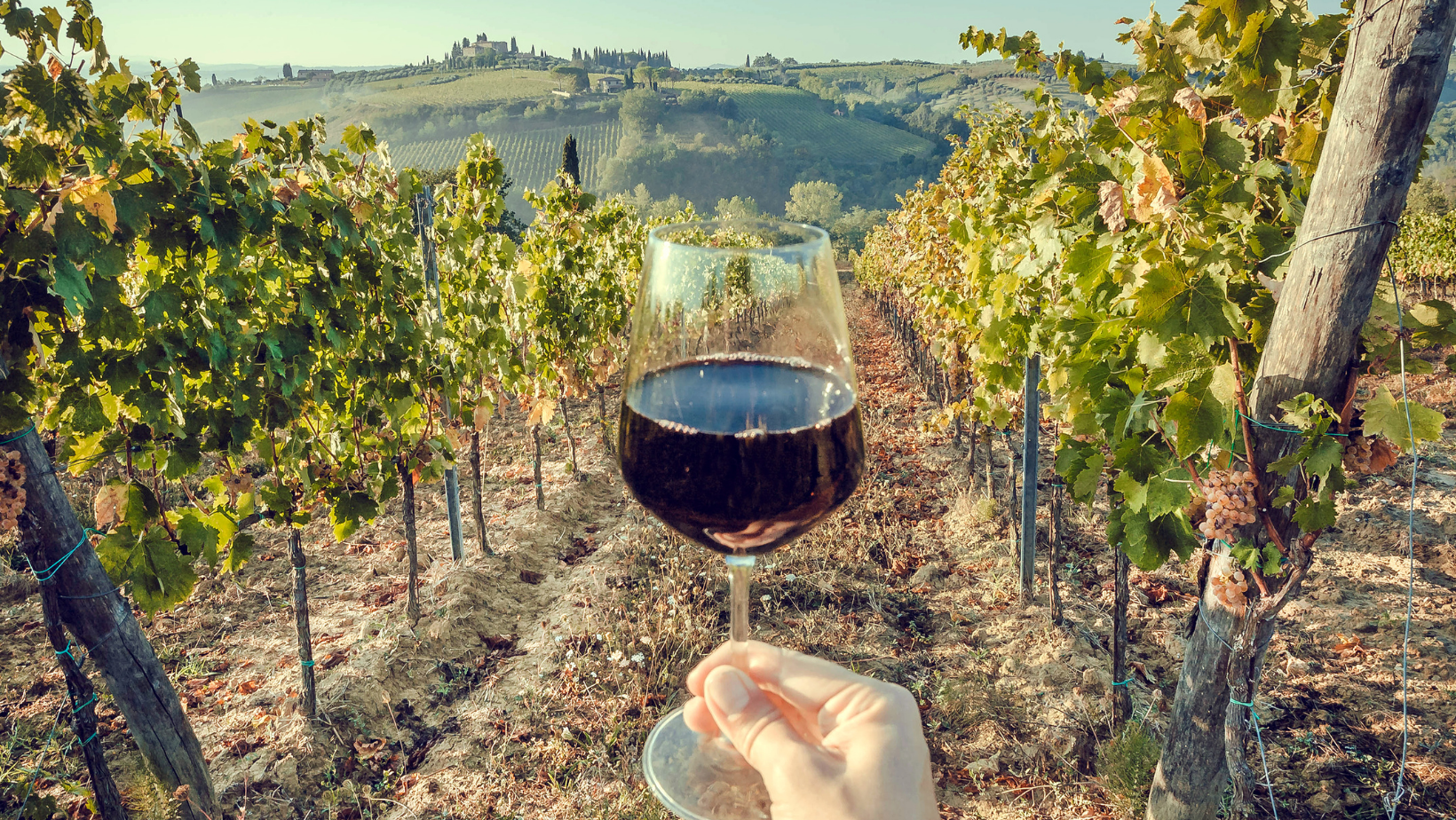 Highlights of your multi-day tour of Unconventional Tuscany include: making pasta from scratch, guided wine tastings with the vineyard owners, and strolling Medieval Borghi's stone streets. You will be surrounded by a rich – though known to few – landscape characterized by gentle Tuscan hills, old towns and villages, as well as the sea, the low mountains, parks and nature reserves.
Click the other tabs to view day-by-day details and pricing.
Delicious Day-by-Day Details:
DAY 1 - WELCOME TO TUSCANY

Upon arrival into Florence Airport, meet our driver at the airport for your transfer to downtown Florence where you will check-into a 4-star centrally located hotel.

After some time to settle in and relax, enjoy a private introductory walking tour of the Cradle of the Renaissance.

Dinner included at a local restaurant.
DAY 2 - MYSTERIES AND LEGENDS OF FLORENCE WITH ACADEMIA GALLERY AND LUNCH
Meet our expert English-speaking guide for a unique private walking tour of Florence.

Known worldwide as the "Cradle of the Renaissance," there is so much to the city to explore, but are you ready to discover the "darker" side of Florence? Your guide will share with you its history of intrigue, crime, public humiliation, lovers and conspiracy. Walking along the city's narrow streets, you will learn of the bloody feuds between the main families; a feud that inspired a tale known far and wide. This tour will introduce you to a darker, more sinister side of Florence.

Then enjoy a light lunch before you reach the Accademia Gallery where you can admire the famous David by Michelangelo as well as other famous masterpieces.

Rest of the day at leisure.
DAY 3 - PRIVATE TRANSFER FROM FLORENCE TO LUCCA AND OIL TASTING

You will head towards Lucca and travel through the surrounding area, with a stop at the Royal Villa and the mysterious "Devil's Bridge". After the visit, your will enjoy an immersive visit with an Extra Virgin Olive oil expert and master, including an olive oil and wine tasting, followed by a light lunch.

Check-into the centrally located 4-star hotel in Lucca.

Dinner included at a local restaurant.
DAY 4 - LUCCA WALKING TOUR

Dive into the magic of Lucca during a guided walking tour through its historic city center. Most of the highlights of Lucca have remnants of its past: the traces of the Roman amphitheater, seen in the shape of Piazza dell'Anfiteatro, the archaeological remains found under the church of San Giovanni e Reparata dating back to the 12th century, the surrounding walls that have been exceptionally preserved amid the growth and modernization of the city, and the various towers and villas that were built between the 12th and 16th century.

Your private walking tour includes a visit to a traditional artisan lutist shop.

Rest of the day at leisure.

Dinner included at a local restaurant in Lucca that can be easily reached on foot.
DAY 5 - PRIVATE TRANSFER FROM LUCCA TO SIENA WITH VOLTERRA EXPERIENCE

In the morning, pack your bags and say arrivederci to Lucca. On your way to Siena, stop in Volterra.
You will enjoy a pleasant stroll with our private guide through the streets of its historic center and take a peek inside a world-renowned alabaster workshop.

We'll then enjoy lunch at a trattoria in Volterra.

Then continue towards Siena where you will check-into the reserved 4-star accommodation.

Enjoy some free time at the accommodation before dinner included at the property.
DAY 6 - SIENA AND SAN GIMIGNANO PRIVATE TOUR

Our day starts with a private walking tour of Siena.

Our expert guide will be at your complete disposal for your 3-hour walking tour at the discovery of the main highlights of the city.

Admire the Duomo, a spectacular mixture of sculpture, paintings, and Pisan-influenced Romanesque-Gothic architecture. See one of Europe's greatest medieval squares, namely Piazza del Campo, that occupies the site of the old Roman forum.

During your tour, you will stop at a Contrada Museum where you can learn more about the famous horse race, namely the Palio, that is held twice a year.

After your private tour in the morning, enjoy a delicious lunch, paired with local wine to complete your Italian experience.

After lunch we'll reach San Gimignano, where you will enjoy some free time in this cozy town, still surrounded by its medieval atmosphere, almost unchanged through the ages. It preserves its imposing defensive walls and fourteen of the numerous medieval towers which were built by the town's wealthiest families as a symbol of their power.
DAY 7 - AREZZO AND CASTIGLION FIORENTINO

After breakfast, you will check-out the hotel and meet your diver at the lobby. You'll leave Siena and head towards two Tuscan gems, Arezzo and Castiglion Fiorentino that you will tour with our local guide. Arezzo was (and still is) a rich hilltop town at the strategic intersection of four valleys. It boasts very ancient Etruscan origins dating back to the 9th century B.C. Our expert local guide will take you on a walking tour through its medieval historic center and stop by the workshop of a carpenter who's the artist that crafts the wooden sword used in the famous "Giostra del Saracino" (the Saracen Joust). See how he uses the golden leaf to decorate the wooden sword…

You will then head to a charming restaurant on the hills for lunch where you'll taste some local regional dishes.

Your day continues with a brief stop in Catiglion Fiorentino – a medieval treasure of Etruscan origins.

Your day ends in Cortona, where you'll be checking-in to a charming 4-star accommodation.

Enjoy some time to relax before meeting your tour leader in the lobby of your hotel and reach the reserved restaurant for dinner.
DAY 8 - CORTONA WALKING TOUR AND PECORINO CHEESE MAKING EXPERIENCE
In the morning meet your guide at the hotel lobby and start your walking tour to Cortona. The city of Cortona, occupying a prominent position a top of the Chiana valley, its charming spot land was actually one of the filming locations for the famed film, "Under the Tuscan Sun".

Your guided walking tour in the heart of this lovely medieval town will include a stop by an artisanal jeweler's workshop, where a welcome aperitivo will be served.

You will then enjoy some free time in Cortona before you reach a local farm for a private Pecorino cheese making experience followed by dinner.
DAY 9 - CHIANTI WINE AREA
In the late morning, after check-out, meet your tour leader and driver at the lobby. You'll be headed north to reach the wonderful medieval town of the Chianti area, where you'll visit a renowned winery, sip on some Chianti wine, and enjoy a light lunch.
In the afternoon you will reach and check-into a charming accommodation located in the outskirts of Florence.
Enjoy the area at your own pace before your farewell dinner included at the accommodation's restaurant.
DAY 10 - ARRIVEDERCI, ITALY!
After breakfast, transfer to Florence airport.
SMALL GROUP JOURNEY: minimum 4, maximum 12 guests per departure

DATES:
June 11 - 20, 2022
September 24 - October 3, 2022

PRICES:

USD 7,495.00 per person, based on double occupancy

Double single use supplement on request.

Book within 31/01/2022 and receive a 500.00 USD discount



INCLUSIONS:
2 nights at a 4-star hotel in Florence. Breakfast included

2 nights at a 4-star hotel in Lucca. Breakfast included

2 nights at a 4-star hotel in Siena. Two dinners and breakfast included

2 nights at a 4-star hotel in Cortona. Breakfast included

1 night at a 4-star property in the outskirts of Florence – 1 night. Dinner and breakfast included

Private transfers and transportations with personal drivers for the whole itinerary, as specified in the itinerary

Full day and half day visits with local, English-speaking guides, as specified in the itinerary

Pecorino cheese making class in Cortona with dinner

Visits to artisans' workshops: lutist workshop in Lucca, alabaster workshop, wood carpenter in Arezzo, jeweler in Cortona

Meals at restaurants, wineries, farms or at hotels as specified in the itinerary

Assistance of a See Italy Travel tour leader for the whole stay
EXCLUSIONS:
All meals not included above

All activities not included above

Travel Insurance

Gratuities

Items of a personal nature

Hotel city tax

We require a 1,500.00 USD deposit upon confirmation. Balance due 60 days prior to the trip